You can choose from 4620 die cuts or go fully custom. Find CBD oil packaging and CBD labels for containers of all sizes. Square boxes, circular boxes, inserts, or inside printing, you can ask for everything you have in mind. We have the knowledge and the technologies to literally bring any project to life.
Your Out Of The Box CBD Packaging
The main goal on the shelf is to grab attention. When facing many options, customers tend to screen the shelves and focus on the products that stand out. A CBD oil packaging with a unique design has more chances to make it to the shopping cart. We are here to help you boost your brand with out-of-the-box solutions!
Our packaging experts use the latest printing technologies and have over 29 years of experience on the market. You can get any type of box, with premium features and extras. Here are some examples of add-ons for your CBD packaging:
Cutouts
Gloss or matte lamination
Embossing or debossing
Gold foiling
These features make your CBD oil boxes stand out and leave an impactful impression. They can be applied to any part of your CBD packaging: logo, graphic elements, marketing copy, or the information required by the FDA.
Not sure what to choose? Request a set of free samples and see how your CBD vape packaging or edibles packaging can look. Sometimes the easiest way to make a decision is to picture the end result. With our free samples, you get to see real examples of boxes and embellishments.
Top-quality paperboard for a perfect look
Paperboard is a multiuse material, able to adapt to all kinds of requirements. There are folding carton styles, packaging finishes, and levels of thickness that can suit different uses and weights. You can order your CBD oil packaging or CBD vape packaging with the following thickness:
17.2pt white SBS
19.2pt white SBS
18pt brown kraft
19.2pt metalized
SBS (Solid Bleached Sulfate) is a superior paperboard layer used for high-end CBD packaging in various niches: cosmetics, perfumes, food, beverages, etc. It has great resistance, flexibility, and can be dyed in any color.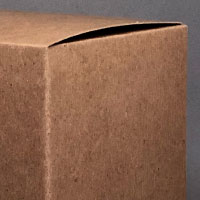 Brown kraft paperboard is made 100% from recycled material. It brings a natural look and is known for its durability. Brown kraft paperboard can be customized just like the white version, so it offers plenty of freedom to design your CBD oil packaging or hemp cosmetics packaging.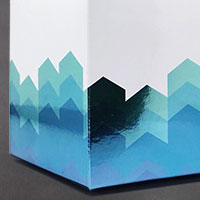 The metalized paperboard has a silver substrate that allows it to be dyed. The metallic look will instantly place your product in the spotlight. It is worth checking this paperboard out, especially if you have a luxurious brand.
Go green on all levels
In the current environmental crisis, there is definitely a need for green business. Cannabis products have always been associated with green, so why not take the step to go green on all levels.
Your clients will appreciate eco-friendly CBD packaging, and the planet will be thankful. At YourBoxSolution, kraft boxes and the other options of paperboard are recyclable. At the same time, you can print any design, without limitations. Your CBD oil packaging is 100% nature-friendly, with zero compromises to how it looks.
Things to consider for your CBD packaging
There are many aspects to take into consideration when choosing your boxes. Above all, it is crucial to take the right measurements. We recommend our guide for how to measure a box. Once you figure out the measurements, you can start to think about the design. Every brand has its unique needs, but here is a quick general checklist:
Measure your product
Think about your product's needs in terms of protection
Think about how customers will interact with your product
Discuss branding with a designer and ask for a few design options
Choose the packaging solutions and the embellishments
Check the printing requirements
Ask for a quote
Start your project
If you're not sure about the options or how to approach your CBD packaging boxes, get in touch, and we will assist you.
Get in touch today
We love to work with local companies and support them. Being a USA family-run business ourselves, we are proud to serve fellow manufacturers. We adapted our process and services to make premium quality available for anyone who is starting out.
Your benefits include:
Best prices
Orders starting from 250 pieces
Option to print labels as well
Full access to your project throughout the process
Free samples
Free CAD template for your designer
Free proofing
As our client, you can confidently compete with any of the big guys. Dare to dream big. Start your CBD packaging project today and bring your brand to the next level!